The Royal Homes Gardens & Lifestyle Show Edition is OPEN on Friday 5th & Saturday 6th MAY 2023
And we are ready to WELCOME YOU!
SUITOPIA HOTEL, CALPE 5th & 6th May 10.00 – 17.00
Our new venue is ideal to host the Show with its exceptional location in the heart of Calpe, just off of the Town (Arenal-Bol) beach. With carparking on site in the hotel carpark, plus Calpe has a huge FREE carpark which houses the local Wednesday market, just a 2 minute walk from the Suitopia.
The SUITOPIA Hotel in CALPE, Costa Blanca North also boasts the attraction of the SKY bar on the 29th Floor, a must visit and has over 200 suites of amazing accommodation!
The Costa's Nº 1 Lifestyle Event – Two fantastic days packed with Information INSPIRATION Attractions FUN Entertainment AND Features at the Suitopia in Calpe. You can't miss us we are in the tallest building in town in Calpe by the Arenal-Bol Beach.
FRIDAY 5th & SATURDAY 6th May 10.00 – 17.00
TWO days to see, try, taste, touch and buy for on-trend solutions, fresh ideas and lots of fun with 70+ exhibiting businesses and stands to browse….
Enjoy our Coronation Show atmosphere with FREE ENTRY, great entertainment with LADY JAZZ singing LIVE on Friday, The Kings Coronation on Saturday and did we mention the FREE taster Tapa Trail, the daily talks with our experts and our Show Chefs cooking demos plus there is FREE Advice/Consultations, FREE to enter prize draws and much, much more in all areas of the ground floor area of the SUITOPIA.
You can turn your house into a home with fresh ideas, breathe in some inspiration and find on-trend solutions for your home, garden and lifestyle. Refreshments are also available all day.
In the indoor salon meet our sponsors of the VIP BAR area LIFEWAVE and enjoy sampling a Bucks Fizz on Stand No 26. There are fantastic EXHIBITOR SHOW DISCOUNTS on offer throughout the Show and there is a chance to win a night's accommodation at the hotel on stand Nº34
On entering the hotel, you can browse the Show's ever popular mini ART GALLERY where local artists showcase their talents to our 2023 theme 'Swimming in the Blues' many of the artworks are for sale, you can browse without obligation and vote for your favourite! The entry fee and sale commissions are being donated to the Guardian Angels charity supporting single parents.
You can also taste your way around the Show! On our taster TAPA TRAIL as you browse the 70+ stands, be sure to stop at the participating businesses to collect your stamps and then enjoy the FREE taster sample tapa on offer from the corresponding stand and restaurant next door! Get stamped in all areas! Outside Bar Area is ProtectaPet No 75 get your FREE taster tapa from La CheffA No 74. In the Indoor Salon get stamped by the trail sponsors AVALON on Nº 15 then meet Restaurant BB80 on Nº 16 for the FREE taster tapa. In the Outside Terrace area look for NOT ONE BUT TWO stands! Carol's Special Jams, Chutneys & Pickles on No 58 then visit The SurfHouse Calpe to get stamped on No 44 and receive another FREE tasty sample tapa from Chef Angela's Kitchen on Nº 45! Once you have completed the Tapa Trail, fill in the reverse side of the card then hand the card in on exiting the Show to be entered into the FREE Prize draw to win a meal for two.!
A full program of interesting and informative talks and demos are on offer both days to entertain you! See the schedule so you don't miss out on anything.
And be sure to say hello to our fabulous top class local chefs and cooks, Abi Satari, Carlos Raymakers, Simone van der Heide and Monique as they drop in alfresco style to tantalise your taste buds and share their food passions with you! Sit back enjoy and sample the dishes after the demonstrations.
Whatever you are looking for be it garden furniture and BBQ's, Jams to Jacuzzis, home furnishings to fragrances, health and healing, lifestyle improvements, fiscal, financial, insurance cover to currency exchange and chutneys! For shopping, browsing, learning and finding out on what's on offer in our area. We have a tapestry of local businesses waiting to meet you! Do come along and help us support our local businesses and communities.
All that is left to say is we look forward to welcoming you on Fri 5th & Sat 6th May at the SUITOPIA HOTEL CALPE
I would like to take this opportunity in thanking you for a very successful and enjoyable exhibition at the Marriott earlier this year. You always go that extra mile Gina making your shows exciting and interesting, a cut above the rest. Well Done!
We just wanted to say a big thank you to you and your team. We had a good show and appreciate all the effort you put into it.
I have exhibited at The Homes Gardens and Lifestyle Shows twice in the past and have been extremely pleased with the organisation of the events, Gina's thoughtful planning makes sure that visitors see all parts of the Show. I was pleased with customer footfall and resulting sales, which have earned repeat business since the Shows….
Always a great show and good footfall at one of Gina´s exhibitions .We´ve been attended now for 5 years and it always works so well for us! A mixture of stalls and you get to meet some interesting people along the way! As well as new friends ! We are really looking forward to the next event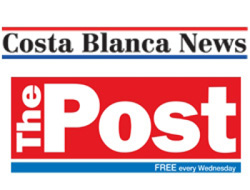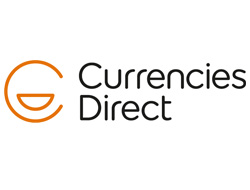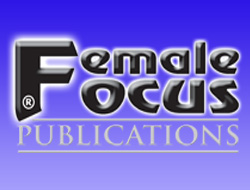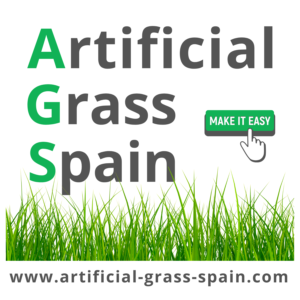 Priority Event Notification
Enter your contact details to receive priority notification about our upcomgin events.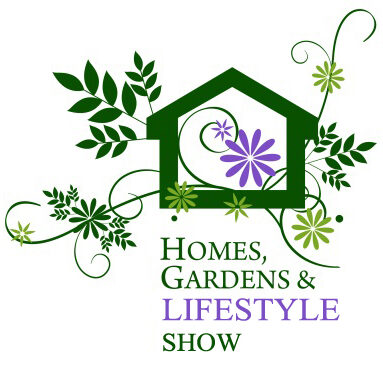 GM Promotions Events……..The Costa Blanca's No 1 Exhibition/Trade Fair organisers have now successfully produced 12 Exhibitions over 7 years. With nine as The Homes Gardens & Lifestyle Show.
The philosophy behind GM Promotions Events – Is to choose a superb location, invite local experts in their field, provide excellent content and feature concepts. Utilise an international marketing/advertising strategy to ensure each Show is well attended by our visitors. Packed with inspiration and information with a huge variety of exhibitors and the vast array of products and services they offer, one can see, taste, try, buy, and be inspired…… It is a must-attend event for everyone!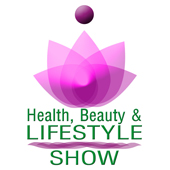 As always the shows are guaranteed to be an opportunity of which every business particularly along the Costas should take advantage of and capitalise on our platform of providing the opportunity to meet thousands of potential new customers and hundreds of new business contacts.
Our Philosophy is also to help highlight care in the community and as such, we provide some free places at our Shows for registered charities.
Looking forward to the opportunity of working with you on these exciting events brought to you by GM Promotions.