We are delighted to announce our next Exhibition for the Autumn season 2023!
The dates have been set and the venue booked!
Friday 17th & Saturday 18th NOVEMBER 2023.
Salón Carrasco Javea, Costa Blanca North
Themed around the WELLBEING – Wellness Health Beauty & Spiritual industries to promote products, services and treatments.
Mainstream and alternative.
This is the ideal platform to showcase your expertise to our visitors. We are all looking to improve our lifestyles and make moves to stay healthy so there is no better way than to stage an event dedicated to this, making this EXPO all about 'YOU'
Up close and personal meeting and informing potential customers all about you…. So they can work on 'themselves and their lifestyle'
The philosophy of our Show's and Expo's is to inform and inspire the international community on the Costa Blanca and as we will be moving into the NEW YEAR 2024 let's help people bring on a nice new healthier approach for themselves!
Our visitors will be spoilt for information, inspiration, of where to go, who to see and find solutions to their needs.
If this platform is for you ……. Contact us for more details.
NOW OPEN to RESERVE/BOOK a STAND ……'Pop Up' and SHOWCASE your business.
Promotional demonstration opportunities, sponsor a feature attraction, present a talk/workshop or shine with show cooking demos
4th Edition of this popular TWO DAY EXPO for Autumn 2023 – 1 Euro visitor entry for donations to our chosen charities.
SHOW DAYS Friday 17th & Saturday 18th November 2023 10.00 -17.00 – Set up day Thursday 16th 11.00 – 17.00
This event is designed for any business related to Wellbeing, Health, Beauty, Leisure, Wellness & Lifestyle Industries…. Plus outdoor living.
Covering mainstream and alternative products, services and therapies. Energising to relaxation concepts, diet and health, cooking demos, informative talks, to trial classes. Fashion and trends to fitness and exercise. Beauty services, treatments & products from head to toe. Holistic and healing therapies and approaches for the mind, body, soul and spirit! Clairvoyance to mainstream and alternative medicine, chiro to physio, aesthetic, cosmetic, dental, eye, body and hair care to eco-friendly products, vegan, veggie, organic, to travel and leisure activities, new hobbies, recreational activities plus new product launches and feelgood factors.
Daily schedules for talks/presentations, healthy cooking demonstration area, food tastings, prize draws, varied feature attractions, prize draws, raffles and give-aways.
Aimed and targeting the international community and attracting approx. 1500 visitors looking for inspiration and information, on-trend solutions about products and services like yours in the Alicante province.
Capitalise on this targeted expo by meeting hundreds of potential new clients in a friendly, professional and more personal environment. Catchment areas Costa Blanca North Alicante Province, coastal and inland.
GM Promotions has a proven track record for delivering successful exhibitions for the past 12 years.
Exhibit to showcase and promote products, services & treatments. Gain beneficial exhibitor to exhibitor networking and the opportunity to meet likeminded people plus be part of our superior advertising and marketing campaigns within the international community. All of which makes ours the most attended International Exhibitions on the Costa's.
Approx. 65 companies will attend this successful event.
IF YOU WOUD LIKE TO PARTICIPATE AND SHOWCASE YOUR PRODUCTS AND SERVICES OR WOULD LIKE TO FIND OUT MORE DETAILS.
Contact Gina at office@gmpromotions.es or call 695 399 841 to receive the FLOOR PLANS and PRICES to participate in the latest GM Promotions Show.
I would like to take this opportunity in thanking you for a very successful and enjoyable exhibition at the Marriott earlier this year. You always go that extra mile Gina making your shows exciting and interesting, a cut above the rest. Well Done!
We just wanted to say a big thank you to you and your team. We had a good show and appreciate all the effort you put into it.
I have exhibited at The Homes Gardens and Lifestyle Shows twice in the past and have been extremely pleased with the organisation of the events, Gina's thoughtful planning makes sure that visitors see all parts of the Show. I was pleased with customer footfall and resulting sales, which have earned repeat business since the Shows….
Always a great show and good footfall at one of Gina´s exhibitions .We´ve been attended now for 5 years and it always works so well for us! A mixture of stalls and you get to meet some interesting people along the way! As well as new friends ! We are really looking forward to the next event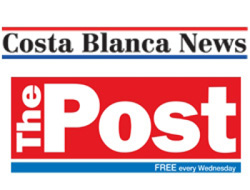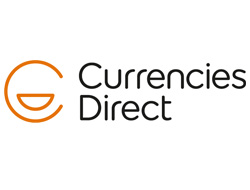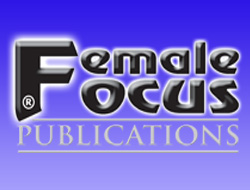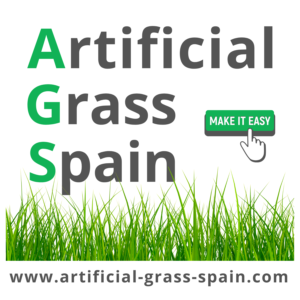 Priority Event Notification
Enter your contact details to receive priority notification about our upcomgin events.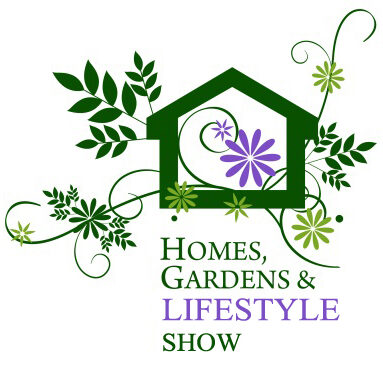 GM Promotions Events……..The Costa Blanca's No 1 Exhibition/Trade Fair organisers have now successfully produced 12 Exhibitions over 7 years. With nine as The Homes Gardens & Lifestyle Show.
The philosophy behind GM Promotions Events – Is to choose a superb location, invite local experts in their field, provide excellent content and feature concepts. Utilise an international marketing/advertising strategy to ensure each Show is well attended by our visitors. Packed with inspiration and information with a huge variety of exhibitors and the vast array of products and services they offer, one can see, taste, try, buy, and be inspired…… It is a must-attend event for everyone!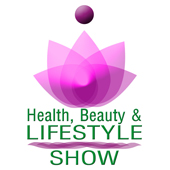 As always the shows are guaranteed to be an opportunity of which every business particularly along the Costas should take advantage of and capitalise on our platform of providing the opportunity to meet thousands of potential new customers and hundreds of new business contacts.
Our Philosophy is also to help highlight care in the community and as such, we provide some free places at our Shows for registered charities.
Looking forward to the opportunity of working with you on these exciting events brought to you by GM Promotions.